HTL Consulting Group
M u s i c P r o m o t i o n S e r v i c e s
LABEL SUPPORT SERVICES
Local - Regional - National - International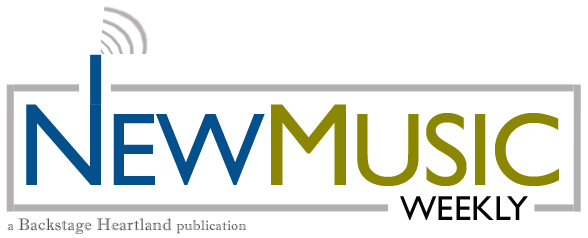 The Project Managers at HTL Consulting Group manage all size promotional & marketing budgets, consulting with artists, managers and both major and independent record labels to create and implement innovative marketing and promotional campaigns for artists and brands. We communicate daily with radio station program and music directors and pitch tracks to top music streaming partners. We work your record worldwide, updating hot playlists across multiple platforms. We know how to get things done. Your music is important. Make sure it gets heard. Put the expertise of HTL Consulting Group to work for you. Take full advantage of one of our Radio Airplay Promotion Campaign Packages to turbocharge exposure for your new release.
We assure you of absolute confidentiality.
We Monetize Your Music.
We monetize your music when you purchase one of our campaigns. Monetizing your music means that you get paid a royalty every time people listen to or stream your song or watch your video.
​
According to a leading digital rights administration service, anywhere from 25 to 45% of all master recordings streamed are not properly documented and therefore not associated with the composition. As a result, the royalties from these streams are not paid out to the proper parties.

We register & encode our clients music and videos with the proper firms and leading providers for airplay tracking, For example your single/ song is on main stream radio and its getting played by a DJ or on air personality, the only way to know how many spins or how long you been in rotation is by pulling up the national airplay tracking reports.
This is one way how you can gain interest from a major record company. If your music is not encoded then major labels will not know how many spins your getting. For example, BDS has a digital pattern recognition technology. Nielsen BDS captures in excess of hundred million song detections annually on more than sixteen hundred radio stations, satellite radio and cable music channels in over one hundred & forty markets in the U.S. & thirty Canadian markets.
​
As part of our airplay package, we setup the proper tracking connections so your sales and music streams can be tabulated properly to count towards charting of your record. Spin Reports by music tracking companies keep track of a records airplay. (see sample) We prepare and distribute custom DJ service packs, ID3 tag and encode our clients music properly and register it with the applicable industry monitoring and reporting organizations such as SoundScan before we start a focused radio promotion campaign. Want to chart your record? We make every spin, stream and sale count!
.
We Develop & Tell Your Story.
All clients of HTL Consulting receive a specific marketing strategy developed for presenting their music release in the best possible light.
There are literally tens of thousands of releases that are out on the market at any given time. Most of these releases have zero chance of receiving radio airplay because the music is not marketed properly.
Our experienced team of project managers will develop a specific strategy for your record and execute that strategy to ensure your record has a fair chance at success.
This often includes making sure the track is mixed and mastered properly for radio, setting up personal radio station visits to music and/or program directors to tell your story and update key radio personnel on your single's progress, recording artist radio drops, live interviews, EPK's, press media news releases, tour publicity and magazine/newspaper features and write ups. We also employ dedicated street teams for our clients in key music markets and utilize the expertise of several top PR agencies that we work with on your behalf.
We employ real and organic marketing to push your brand and attract new fans and supporters that will help drive your music sales, in addition to getting your music in the hands of club, mix show and radio DJs worldwide.
Rest assured. Here at HTL Consulting, your release is sure to get the focus and attention it deserves. We help break new artists!
One of the primary partners of HTL Consulting Group is Gregory Beasley. Mr Beasley is an industry veteran with more than 25 years experience in the music business representing songwriters, artists, record companies and musicians. Your privacy is assured. Our client lists are confidential.
​
We Service Your Music To DJ's Record Pools and Radio Stations Worldwide!
We are a music promotion company servicing radio stations on a national level.
Gaining Radio airplay for clients usually starts with stations willing to play new music from new artists and then progresses to the next level.
We can help you get such stations to consider and play your music. We are very good at this.We have relationships with top radio industry consultants, music and program directors. We are founding members of the Hip Hop/Rap Radio Airplay Network, The R&B/Soul/Funk Music Radio Airplay Network and The Smooth Jazz Radio Airplay Network.

As many record labels know, the key to selling a product to a Big Box music wholesaler or distributor is getting the product first heard on radio, creating demand. The problem is most independent labels and new artists run into is not being able to get the music exposed to the public by getting it played on radio stations. One of the most important things an artist or label must understand is all radio stations do not play new product, and will not until it has made the national charts or proven that it is popular. Radio is driven by advertising dollars which is driven by listenership, so Program Directors want to make sure they are playing the music the radio station's target audience wants to hear.
How then does national charting occur?

The most common way we help music to be charted is by developing and following a targeted sales and promotion marketing strategy. We begin by determining your singles best market approach. We package & tell YOUR story. We select the stations most accommodating to your release, with special attention given to key DRT and BDS reporting stations, keeping them abreast of your progress to create and maintain a buzz via strong secondary market airplay and music sales.




What We Believe
We Believe Radio remains the most viable means for promoting a music release.
We Believe in reaching the influencers, not just the targeted fans.
We Believe Airplay is the currency that will purchase the attention of your fans.
We Believe your music has the potential to reach #1 on the charts.
We Believe we have the ability to help you.
We Believe you should hire us.
​
What do you believe?